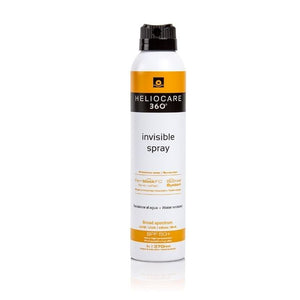 Water-resistant and sand-resistant, Heliocare's new Invisible spray is easy to apply and easy to use, with it's non-oily finish you're sure to be able to enjoy the sun to the fullest.

Heliocare 360 invisible spray is able to protect against UVA, UVB, visible light and even Infrared-A! It's wide range protection system is complimented by its supercharged anti-oxidant Fernblock to protect the skin and keep it nice and healthy.
Just apply before heading out and then reapply every 2 hours during periods of high exposure, after sweating, swimming or towelling.